Discover more from The Worldview Bulletin Newsletter
Produced by Christian scholars Dr. Paul Copan, Dr. Paul Gould, Dr. David Baggett, Dr. Melissa Cain Travis and Christopher Reese (ThM), The Worldview Bulletin informs, equips, and inspires you as you seek to understand and defend the Christian worldview.
Over 6,000 subscribers
COVID-19 and a Christian Epistemology of the Heart, Part 1
By Brandon Rickabaugh | Plus Book Deals!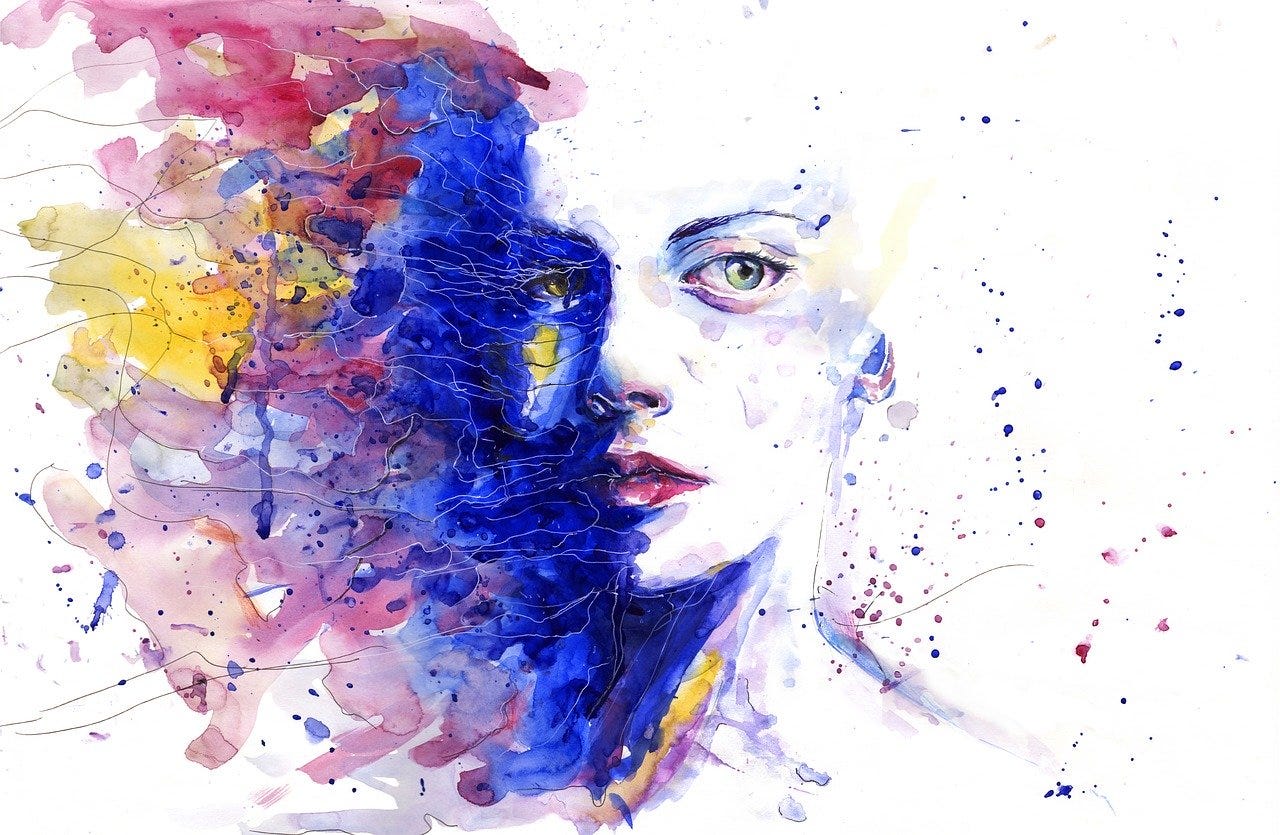 COVID-19 and a Christian Epistemology of the Heart, Part 1
by Brandon Rickabaugh
The Christian apologist has, to some degree or another, cultivated a skill in handling evidence. Some have even studied a little epistemology, that part of philosophy that studies the nature of beliefs, justification, evidence, knowledge, and the like. This, or so I contend, means that the Christian apologist has a few unique tools that can help with some of the existential stirring in our heart wrought by the Coronavirus's impact on our lived experience. More specifically, I suggest that epistemology can help us assuage, to a helpful degree, the doubt, anger, worry, fear, and hopelessness so many of us are struggling with.
My main suggestion is that we use epistemology to help us cultivate a kind of humility in the habits of our thoughts and emotions.
The Psychological Impact of Quarantine
Here is the reality. We know the psychological effects of quarantine: anger, fear, irritability, insomnia, depression, emotional exhaustion, and trauma.[1] We saw this happen with Hurricane Harvey.[2] Twenty-eight percent of parents quarantined reported symptoms of trauma-related mental health disorders. The American Psychological Association predicts a rise in domestic violence and child abuse.[3] Anger, fear, anxiety, and despair are especially common responses to quarantine. But Christ is the savior of the angry, the fearful, and the desperate. We are saved, says Jesus, for life in the Kingdom of God; for a life of peace, a life of faith, hope, and love (Matt 5; Gal 5:22-23). God has promised to replace our heart of stone with a heart of flesh (Ezekiel 36:26).
The Epistemic Importance of Emotions
The human heart is at the core of what makes us human. The heart, understood from Plato and Aristotle, from Augustine and Aquinas, is the faculty of the human person that integrates or fails to integrate our life, our being. The heart includes our will, the habit of our thoughts, and the disposition of our emotions.[4]
To understand the epistemic importance of emotions, it is helpful to understand two truths.
First, emotions and thoughts do not come apart. They depend on each other. Emotions are, in the words of Robert C. Roberts, "concern-based construals." Roberts, the leading Christian philosopher on the philosophy of emotions, explains,
To say that emotions are concern-based construals is to say that they are states in which the subject grasps, with a kind of perceptual immediacy, a significance of his or her situations.[5]
Emotions are a way of seeing the world based on our deepest concerns. Our concerns are shaped by what we value. What we value is shaped by our thoughts. For example, what I am angry about will tell me what I believe I deserve. What I am fearful of will show me what I think makes me safe. What I despair over will tell me what I think is unredeemable. So, emotions have a cognitive aspect. "As interpretive perceptions," explains Roberts, "emotions can be right or wrong about the situation, true or false of it."[6] Emotions can fail or succeed to see reality as it is.
Secondly, we should also understand that emotions are not identical to feelings. Emotions often come along with feelings, but not always. I can love my children and yet feel frustrated with them. I can harbor anger in my heart without feeling anger until something sets me off. This is important. It means that I can fail to recognize that I am angry when I am not feeling anger. This is why the presence of anger or fear can be surprising and why we can grow comfortable suppressing our emotions. So, to suppress our emotions is a failure to be rational. Ignoring our emotional life is a failure to take into account extremely important evidence about what deeply sets us into action, what motivates us to live in a certain way.
It is now easy to see the connections between epistemology and the nature of emotions. Emotions provide us evidence for what we really believe, what informs our motivations, and how we see reality. Emotions are much more than providers of evidence, but they are at least this. So, those with strong emotional intelligence will be skilled more than others in gaining this evidence. But they may not be skilled in handling this evidence. So, these two skills are powerful allies within the individual and shared between our friends.
In quarantine our heart will show us what we deeply care about. It will show us where our attention is, where our worship is. We might discover that we are prone to seeking our sense of safety in something or someone other than God. We might come to find that we value Netflix over prayer. Binge-watching distracts us from difficult thoughts and feelings. As one study shows, many of us will choose something mundane or negative to avoid spending just 6 to 15 minutes alone with nothing to do but think.[7] Prayer, if it is honest, often requires us to connect uncomfortable emotions and thoughts. Attending to our heart can even be frightening. And that is okay. That is where God meets us. And we must attend to our emotional life before we can care for others.
Notes
[1] Samantha K Brooks, et al, "The Psychological Impact of Quarantine and How to Reduce It: Rapid Review of the Evidence," The Lancet 395 (2020): 912–20. Published Online February 26, 2020. https://doi.org/10.1016/S0140-6736(20)30460-8[
[2] Josephine V. Serrata, et al, Understanding the Impact of Hurricane Harvey on Family Violence Survivors in Texas and Those Who Serve Them, Texas Council on Family Violence (2019). Available online: https://tcfv.org/wp-content/uploads/2019/08/Hurricane-Harvey-Report-FINAL-and-APPROVED-as-of-060619.pdf
[3] Ashley Abramson, "How COVID-19 May Increase Domestic Violence and Child Abuse," American Psychological Association (2020, April 8). http://www.apa.org/topics/covid-19/domestic-violence-child-abuse
[4] See, e.g., Dallas Willard, Renovation of the Heart: Putting on the Character of Christ (Colorado Springs, CO: NavPress, 2002).
[5] Robert C. Roberts, Spiritual Emotions: A Psychology of Christian Virtues (Grand Rapids, MI: Eerdmans, 2007), 11.
[6] Ibid.
[7] Timothy D. Wilson, et al, "Just think: The Challenges of the Disengaged Mind," Science 345 (6192) (July 4, 2014): 75-77. DOI: 10.1126/science.1250830. https://science.sciencemag.org/content/345/6192/75
— Brandon Rickabaugh is the Franz Brentano Fellow in the Metaphysics of Mind at the Cultura Initiative, and a doctoral candidate in the Department of Philosophy at Baylor University. Learn more about Brandon and his work at brandonrickabaugh.com.
---
Book Highlight
In his book The Unformed Conscience of Evangelicalism: Recovering the Church's Moral Vision, evangelical ethicist J. Daryl Charles explores why contemporary American evangelicals "are, by and large, absent from the great ethical debates of the day." The truth is, he laments, is that "we simply cannot speak of an approach to ethics that is distinctly Protestant evangelical. Why is that?" To help address this problem, Charles equips evangelicals to think biblically and theologically about ethics and provides guidance for engaging with those around us who hold non-Christian ethical perspectives.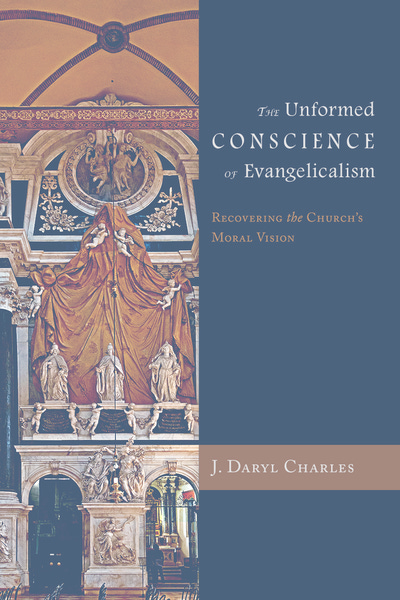 "This is a remarkably astute work of Christian social ethics and cultural criticism. It combines the best of cultural analysis with the best of philosophical and theological scholarship. I found its arguments well stated, well documented and convincing. . . . The public square no longer lacks an evangelical Christian vision for the future. This is a book to be read and studied by every Christian in a leadership role, whether in the church or the larger society."
—James W. Sire, former editor of InterVarsity Press and author of more than twenty books, including The Universe Next Door.
Contents
1.     The Cultural Moment and the Cultural Mandate
2.     Ethics and the Evangelical Legacy
3.     The Necessity of Ethical Formation
4.     Retooling the Evangelical Mindset: Ethics and Worldview
5.     Retooling the Evangelical Mindset: Ethics and the Permanent
6.     Biblical Resources for Ethics: The Pauline Model
7.     Biblical Resources for Ethics: The Petrine Model
8.     Biblical Resources for Ethics: The Disciple's Model
9.     Toward a Biblical Ethic: Principles in Polarity
10.  Thinking with the Church
J. Daryl Charles, PhD, serves as the Acton Affiliated Scholar in Theology & Ethics. He is author of eighteen books, including Natural Law and Religious Freedom (Routledge), America and the Just War Tradition (University of Notre Dame Press), and Wisdom's Work: Essays on Ethics, Vocation, and Culture (Acton Institute Press), as well as editor of Abraham Kuyper, Common Grace, volumes 2 and 3 (Lexham Press).
Find The Unformed Conscience of Evangelicalism: Recovering the Church's Moral Vision at Amazon and Fontes Press.
* This is a sponsored post.
---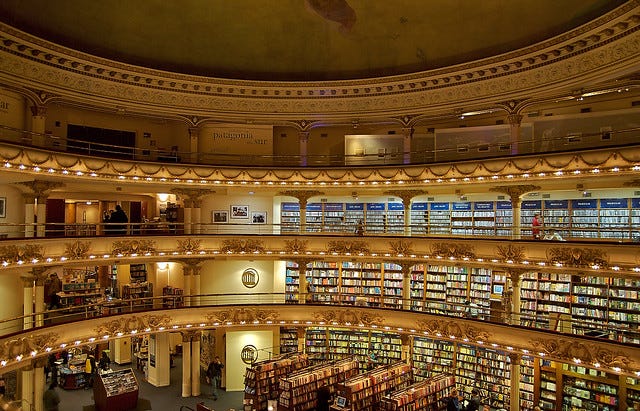 Book and Resource Deals
Subscribe
Subscribe to The Worldview Bulletin and receive a master class in worldview training, delivered monthly directly to your inbox. Receive a year's worth of equipping for the discounted price of only $3.75 per month!